BIG BAD FILM is an independent Production Company based in Los Angeles.
Founded by Powell Robinson & Patrick R Young, Big Bad Film is primarily known for divisive, off-kilter, character-based horror films. Interested in blurring the lines between genres, they hope to never make something that sounds like that other thing you saw that one time.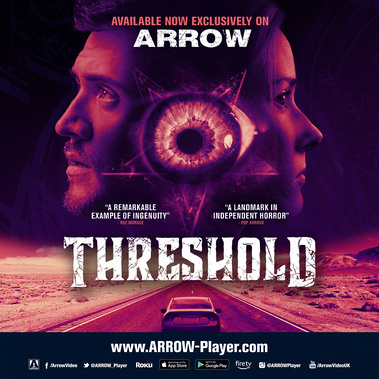 Powell Robinson
Powell Robinson is an award-winning Cinematographer, Director, and Producer based out of Los Angeles, California.

Beginning a prolific commercial and music video Cinematography career in 2013 while still at USC, Powell has since landed representation with Zero Gravity Management and continues to rise, shooting with A-list talent on some of the most ambitious music videos being produced. Commercially he's shot spots with Apple, Mike Tyson, Twitch, Mercedes, LinkedIn, and more.
Learning how production worked so early on through the lens of cinematography, he embarked on his first feature film, BASTARD (2015) co-directed with Patrick R. Young the same year they graduated college. It was distributed domestically by Fox Home Entertainment & After Dark Films, as well as worldwide by Tombstone Distribution. Produced by BIG BAD FILM in association with Lauren Bates of Bloody Lip Productions, this gave him his first real taste of feature film production.
Since then he and Patrick directed and produced a second feature alongside Lauren, which Powell also acted as Cinematographer on: THRESHOLD, acquired by ARROW FILMS and released worldwide in 2021 after a successful festival run in 2020 which included Salem Horror Fest, Grimmfest, Panicfest and more.
Powell's commercial directing career has included creating the live tour visuals for EDM icon Seven Lions from 2017-2019, both directing and engineering the Voice Over work for Adult Swim's game Death's Gambit, narrative branding spots for BEI Construction, and select high-concept music videos with Patrick.
His in-the-trenches experiences below the line as a Cinematographer, handling Post-Production Supervision on his own projects, and many of those that he shoots, alongside the narrative-based instincts as a director, brings a well-rounded approach to production that hopefully makes all crew involved feel comfortable and valued – while keeping things on track to hit deliverable deadlines. Sometimes he likes to have fun doing it too.
Patrick R Young
Patrick R Young is a Writer, Producer, and Director based out of Los Angeles.
After graduating from USC's School of Cinematic Arts, he co-founded the production company BIG BAD FILM with partner Powell Robinson. Under this banner he wrote and co-directed the feature horror film BASTARD. The film released theatrically through After Dark Films and hit home video under Fox Home Entertainment in 2015.
Off of this success he's had a bountiful writing career with 4 more produced feature scripts, 2 more currently optioned and in-development, and all on various platforms from NETFLIX to AMAZON and blu-ray.
Most recently, the second BIG BAD FILM feature, THRESHOLD, premiered at Salem Horror Fest 2020 and released internationally through ARROW FILMS in 2021.

Patrick has experience at every level of the production process, from Post-Supervising the Bella Thorne starring INFAMOUS to producing Oscar qualifying short films, to writing a yet unannounced comic based on a world famous IP. These experiences make him uniquely qualified to oversee every aspect of production.